Overview
Established in 2001, Xtep is a leading professional sportswear brand with an extensive distribution network of over 6,200 stores covering 31 provinces, autonomous regions and municipalities across the PRC and overseas. As "Chinese runners' favourite brand", Xtep's signature running shoe collection "160X" Series ranked first among all running shoe brands and surpassed international brands for the first time with a wear rate of over 50% in the World Platinum Label Race — the Xiamen Marathon in April 2021.
Performance Sports Products
Footwear Technologies
RUN FAST
For
Expert
/
Advanced runners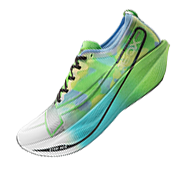 Who participate competitively in marathons and seek high performance
160X
Adopts Dynamic Foam PB midsole, which has ultimate propulsion and excellent rebound capability. The curvature of the upgraded carbon plate helps reduce the dorsiflexion of the metatarsophalangeal joints; reducing the energy consumption of foot muscles, which in turn delays the occurrence of muscle fatigue and improves running speed. In addition, its CPU outsole is ultra-thin and lightweight with wear resistance and wet floor slip resistance functions, helping runners make breakthroughs in their top speed.
RC260
Employs the X-Dynamic Foam midsole to provide sustained driving force and offer runners appropriate rebound performance. A nylon board that stores potential energy is utilized to improve propulsion during training. The anti-slip CPU outsole copes with different road surfaces and can easily deal with extreme road conditions during competition and training, helping runners fully devote themselves to every training session.
Ultra Fast II
Uses midsole material from Xtep's feather foam technology. The outsole forms a sandwich-like structure. The upper and lower layers are made from an ultra-light and soft material, which, with TPU air midsole, deforms and absorbs shock experienced during running, improving energy return and responsiveness. The use of lightweight materials and full-foot palm rubber offer excellent anti-skid performance, helping runners run easily.
RUN DYNAMIC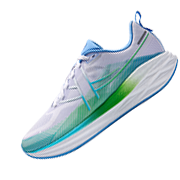 Who seek a balance between performance and comfort

Compared with ETPU, ETPSIU is produced through a special foaming process, offering higher rebound and compression durability.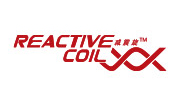 Uses a unique hollow structuring design to provide cushioning effectively, and a flexible and comfortable sports experience.
RUN FIT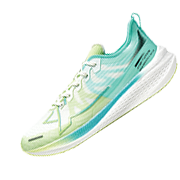 Who prioritize comfort in their exercise experience

The soft, elastic and comfortable midsole technology – marrying PTU foam particles, possesses a remarkably supple rebound capability and excellent compression durability, thereby giving a brand new exercise experience in terms of comfort, flexibility and dynamic rebound performance.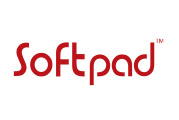 Uses high-quality foam material that can flexibly adjust its shape under pressure, and fit the sole perfectly to evenly disperse pressure with soft and comfortable foot support. The shoe insole returns to its original shape once pressure is eliminated.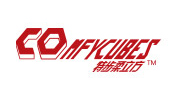 After conducting an in-depth study on the human gait and distribution of stress points, a collection of independent soft cube modules for the sole was developed, which can arrange flexibly according to the dynamic pressure distribution of the sole, providing a comfortable stepping experience.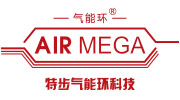 Features a cushioning system comprising single or multiple air cushion structures of varying shapes. Its assortment is based on dynamic pressure distribution on the sole during exercising, resulting in effective buffering and impact and pressure dispersion, and offers shock absorption.
Apparel Technologies
XTEP-DRY

XTEP-DRY
Instantly absorbs the sweat and transmits it to the outer layer of the fabric to evaporate, keeping the inner layer of the garment and the skin continuously dry

Moisture Absorption and Quick Drying
Rapid sweat absorption and drying technology to keep dry and comfortable, to enhance athletic performance
XTEP-COOL
Polar Ice Fiber
Innovative silk materials with rapid heat conduction and heat dissipation technologies to bring an upgraded refreshing experience

Ice Fiber Family
Innovative silky material with rapid heat conduction and dissipation technologies to provide cool comfort
XTEP-SHIELD
Water-resistant
Water-resistant to offer dryness and comfort to you in wet conditions

Antibacterial
Restrain bacteria growth on fabric, thus reducing odor and keeping activewear smelling fresher for a long period of time

Anti-UV
Protect athletes from harmful ultraviolet rays when engaging in outdoor sports

Easy to Clean
Not easy to be stained and stains can be washed off easily
XTEP-COMFORT

Smooth and Skin-friendly Fabric
Selectively adopts even and flat fiber, which is delicate and soft, smooth to touch, and reduces skin friction

Distortion Resistance
Unique spatial 3D structure to maintain the shape of clothes

X-SEAMLESS-TECH
Seamless and soft lightweight clothes to perfectly match body shape and bring comfortable experience

Sports Elasticity - Basic


A special fiber and composition structure of weaving for natural comfort to enhance comfort in sports

Sports Elasticity - Intermediate
A special material with enhanced woven elasticity to improve sports performance

Sports Elasticity - Advanced
Utilizes the principle of human mechanics to enhance the protection and sports performance in multi-dimensions

LYCRA
A Soft, smooth, delicate and comfortable material with excellent elasticity and can be stretched repeatedly without deformation

Sorona
Unique and environmental-friendly plant fiber with excellent elasticity, natural moisture absorption, sweat-wicking and delicate feeling
XTEP-ECO

Degradable Polylactic
Acid
Polylactic acid fiber made of raw materials including corn and can degrade quickly and be recycled

Organic Cotton
All-natural, pollution-free and highly air-permeable organic cotton which is soft and warm to touch

Recycled Synthetic Fiber
Made of recycled plastic bottles or waste materials to conserve energy and safeguard ecological balance
Lifestyle Products
Urban
Street
Active
Crossover Collections
---