Overview
Established since 2001, Xtep is a leading professional sportswear brand with an extensive distribution network of over 6,100 stores covering 31 provinces, autonomous regions and municipalities across the PRC and overseas. As "Chinese runners' favorite brand", Xtep ranks 1st and 4th among the domestic brands and global brands in international class marathons in Mainland China. For the fifth consecutive year, Xtep is the sportswear sponsor of the highest number of marathons in Mainland China
Performance Sports Products
Footwear Technologies
RUN FAST
For
Expert
/
Advanced runners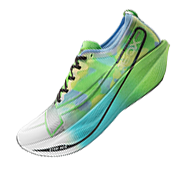 Who participate competitively in marathons and seek high performance
Ultra Fast160X
An upgraded version of RC160X which adopts Dynamic Foam PB midsole to offer ultimate propulsion and excellent rebound capability. Its full-length carbon fiber plate features a Y-shaped 3D structure design to help runners make breakthroughs in their top speed.
Ultra FastX
Adopt a unique double-layer midsole design which combines the X-Dynamic Foam and Dynamic Foam LITE to offer supreme cushioning and energy return during running and cross-training. Its full-length arc-shaped TPU plate allows greater support and propulsion for every step.
Ultra Fast
A lightweight running shoe that combines a full-length TPU plate and Dynamic Foam Lite midsole to offer excellent rebound and energy consumption of forefoot propulsion.
RUN DYNAMIC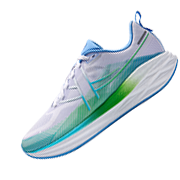 Who seek a balance between performance and comfort

Use eco-friendly ETPU foaming technology that offers higher rebound and compression durability than traditional EVA foam.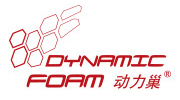 Use a new composite high-resilience EVA foam formula to deliver a soft and gentle rebound experience during shock absorption.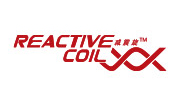 Use Xtep's signature DNA hollow structural cushioning technology to provide an exceptional lightweight and responsive cushioning experience.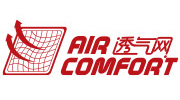 Apply uni-body three-dimensional double-layer weaving technique, with mesh arrangement based on foot form and pressure points to improve breathability and achieve a seamless fit.
RUN FIT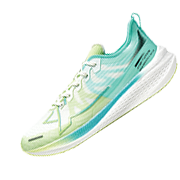 Who prioritize comfort in their exercise experience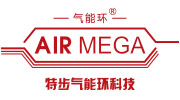 Utilize an air-cushion system around part or the entire sole, resulting in soft yet supportive shock absorption.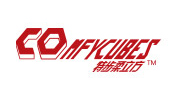 Use soft cube modules to cushion the core pressure points between the foot and the ground, leading to memory foam-like support and flexibility for increased comfort.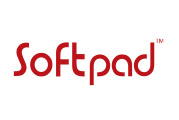 A key shoe insole technology the Group co-developed with the Dow Chemical Company. The insole provides memory foam-like comfort by fully conforming with the shape of the foot.
Apparel Technologies
XTEP-COOL
Polar Ice Fiber
Innovative silky material with rapid heat conducting and dissipation technologies to provide cool comfort

Ice Fiber Family
Rapid heat conduction and dissipation technologies to provide cool comfort
XTEP-DRY

Moisture Absorption and Quick Drying
Sweat absorption and rapid drying technology to keep athletes dry and comfortable

Quick-Drying Cotton
Breathable and sweat-wicking cotton fabric to provide dry comfort during exercise
XTEP-WARM

Far-infrared Heating
Apply special material which can effectively absorb and reflect the far-infrared of the human body to provide warmth

Heat Reflection
Apply heat reflection technique to form heat currents and reflect body temperature to increase warmth

Warmth Retention
Retain air in the interlayers to provide warmth and shape- distortion resistance of clothes
XTEP-SHIELD
Water-resistant
Water-resistant to offer dryness and comfort to athletes in wet conditions

Anti-UV
Protect skin from harmful ultraviolet rays during outdoor sports
XTEP-COMFORT

Distortion Resistance
Unique spatial 3D structure to maintain the shape of clothes

X-SEAMLESS-TECH
Soft lightweight clothes to perfectly match body shape

Smooth and Skin-friendly Fabric
Smooth and delicate fiber to reduce skin friction

Sports Elasticity - Basic


A special fiber and composition structure of weaving for natural comfort

Sports Elasticity - Intermediate
A special material with enhanced woven elasticity to improve sports performance

Sports Elasticity - Advanced
Utilize the principle of human mechanics to enhance the protection and sports performance in multi-dimensions

Sorona
Unique plant fiber with good elasticity, natural moisture absorption and sweat-wicking

LYCRA
Soft and smooth material with excellent elasticity and can be stretched repeatedly without deformation
Lifestyle Products
Urban
Street
Active
Crossover Collections
---