Sustainability
Corporate Governance
ESG Governance
We recognize the importance of implementing robust ESG governance to manage and enhance the Group's sustainability performance. To assist the Board in its oversight of ESG-related matters and drive integration of ESG considerations into our business activities, the Board approved the establishment of an ESG governance structure consisting of the Board, a Board-level Sustainability Committee and a management-level Sustainability Working Group in December 2020.

ESG Governance Structure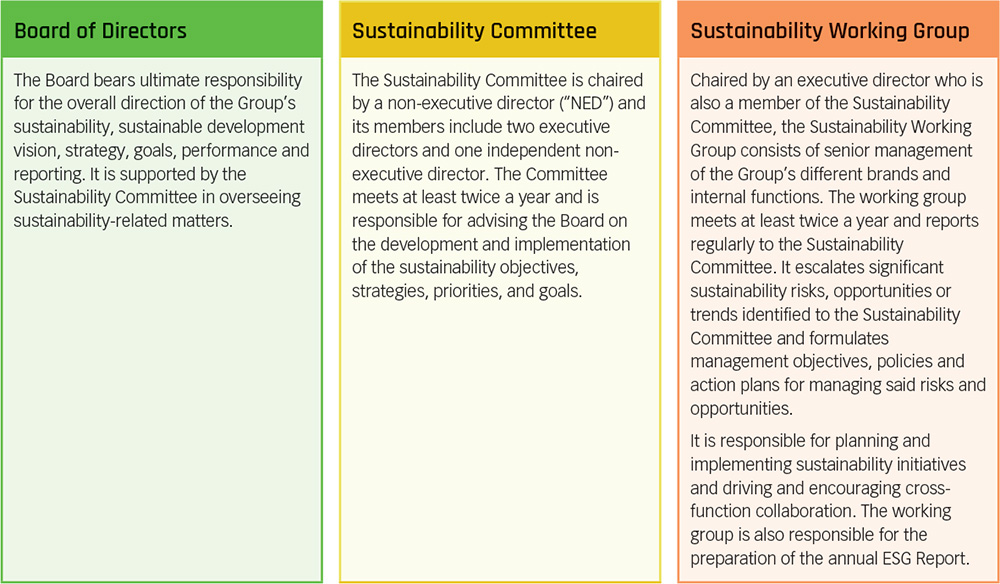 Key ESG Governance Activities in 2021
Both the Sustainability Committee and the Sustainability Working Group had their first meeting in the first half of 2021. The Sustainability Working Group is undergoing the process of evaluating the key sustainability areas the Group should focus on. The goal is to establish a framework that defines the sustainability objectives of the Group, the achievement of which will be measured by KPIs and targets. The proposed sustainability framework and targets will be submitted to the Sustainability Committee for review and approval in 2021.
Risk Management
The Company has established a risk governance organizational structure with clear responsibilities and authorities. The processes used by the Group for identification, assessment and management of material risks are summarized as follows: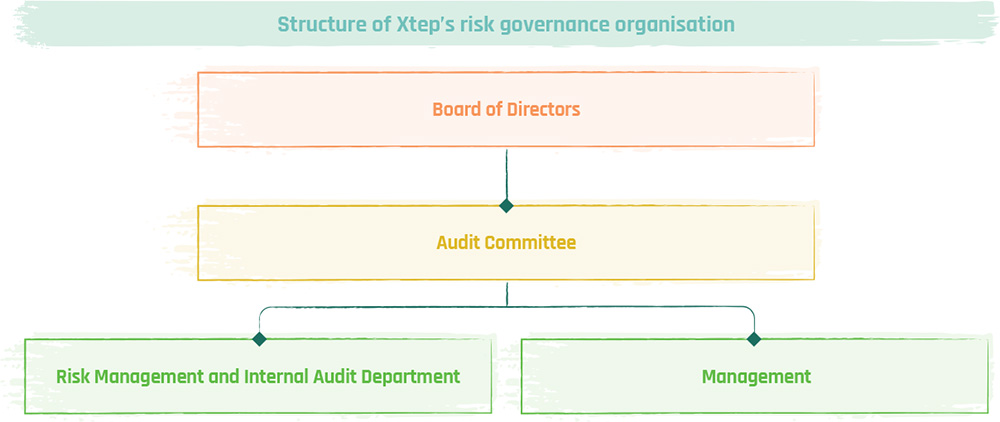 We continue to review our risk profile and identify and assess potentially material ESG-related risks. We are aware of the emerging issue of climate change and its effect on the Group. Such changes in climate including global temperature increases and changing climate patterns around the world can present both physical and transition risks to our operations. Physically, more frequent extreme weather events may disrupt our supply chain, and the increasing temperature may ultimately affect people's outdoor recreational activities, which would subsequently affect our product sales. Besides, China and other countries' plans to transition to a low-carbon economy may also require additional investments in renewable energy and other efficiency initiatives, which could lead to an increase in our costs of production.
We are in the course of formulating policies on climate change. Currently we already have in place different initiatives to mitigate the impact of climate change through managing our energy consumption and developing environmentally-friendly products. We will pay attention to the risks and opportunities associated with climate change and review our management approach as appropriate in the future. For more details regarding our existing initiatives, please refer to the sections "Sustainable Innovation" and "Resource Efficiency".
Anti-Corruption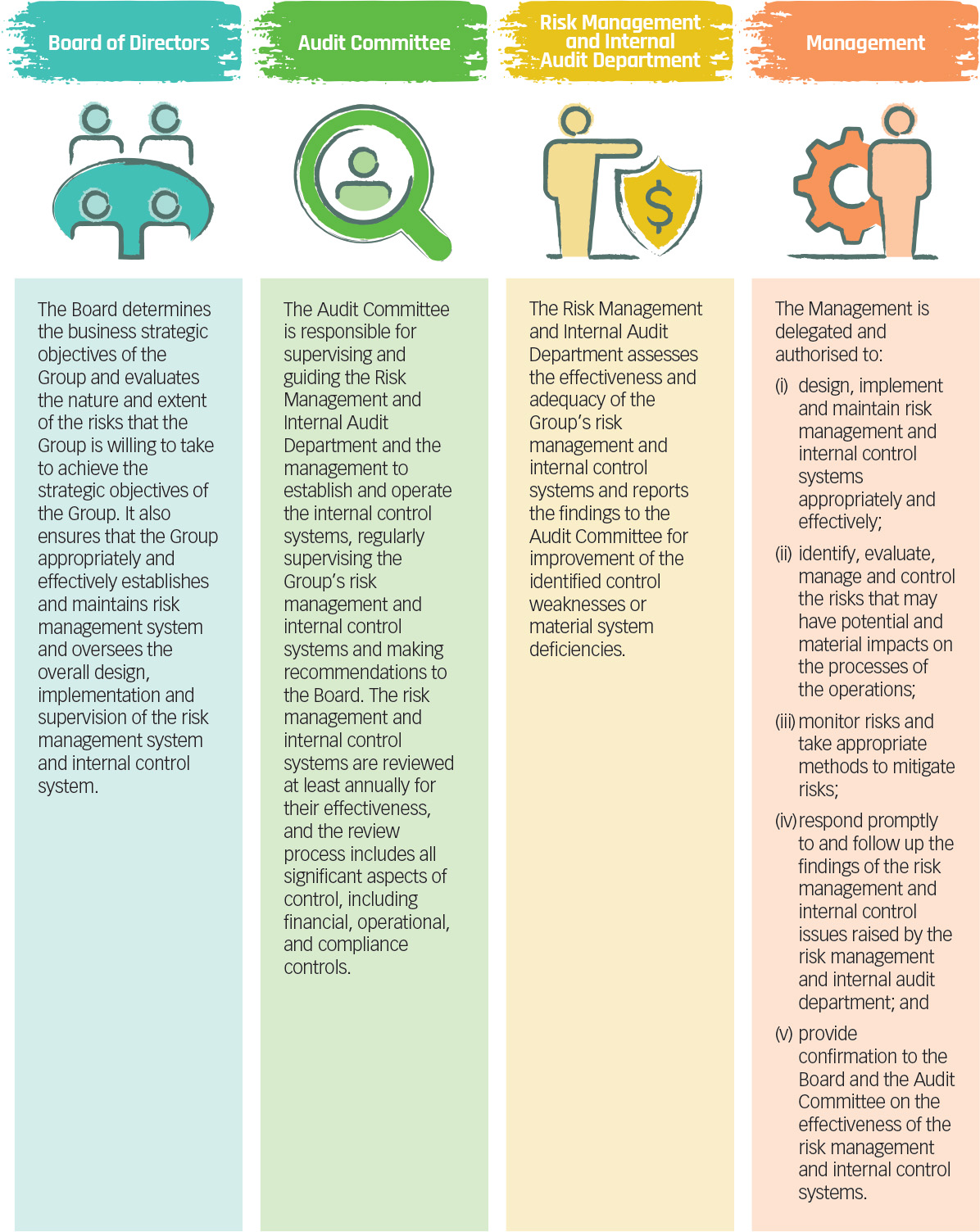 The Group is committed to achieving and maintaining the highest possible standards of openness, integrity and accountability. To prevent as far as possible violations and ensure that operations comply with high ethical standards, the Group has specific whistle-blowing policies for employees, business partners and other relevant stakeholders to report illegal or non-compliant activities involving the Group to the risk management and internal audit department and the Audit Committee confidentially. The identity of the whistle-blower and the relevant whistleblowing records are kept strictly confidential.
Employees are made aware of the Group's "Anti-fraud complaints reporting management system" and the "Code of integrity", which detail our anti-corruption requirements with reference to relevant national policies such as the "Basic Norms for Internal Control" and "Guidelines for Application of Enterprise Internal Controls" published by the Chinese government. To raise staff awareness regarding anti-corruption topics, we organized four anti-corruption trainings for new joiners in 2020 to build a culture of integrity among them. The training was also recorded and provided to employees in an e-learning format.
In 2020, there were no concluded legal cases regarding corrupt practices brought against the Group or its employees, and there were no instances of non-compliance with relevant laws and regulations that had a significant impact on the Group relating to bribery, extortion, fraud and money laundering.
STAKEHOLDER ENGAGEMENT AND MATERIALITY ASSESSMENT
Stakeholders' expectations are critically important to the Group's efforts to define its sustainability strategy and reporting. We aim to nurture our relationships with both our internal and external stakeholders to ensure we are responsive and inclusive.
We commissioned an independent consultant to conduct a stakeholder engagement exercise so that we could identify the Group's material sustainability issues. Through this exercise, we revisited and updated our list of material issues taking into account our current business operations and the expectations of different stakeholders. The assessment consisted of three stages: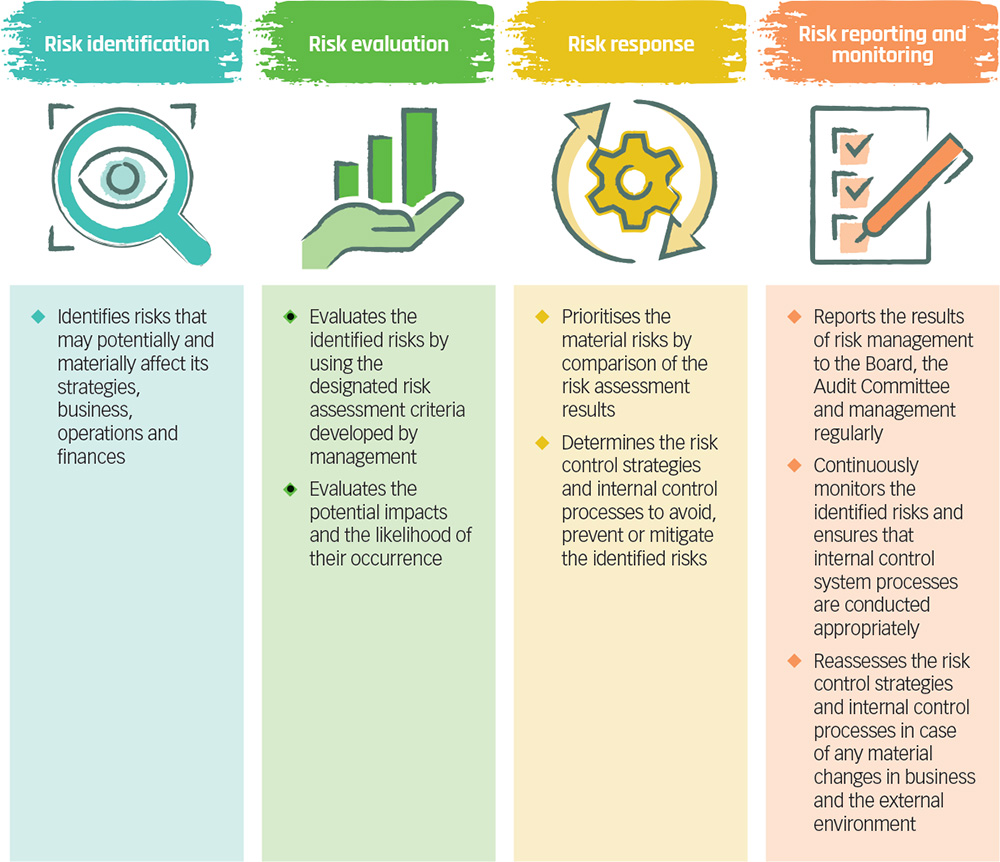 Xtep Materiality Matrix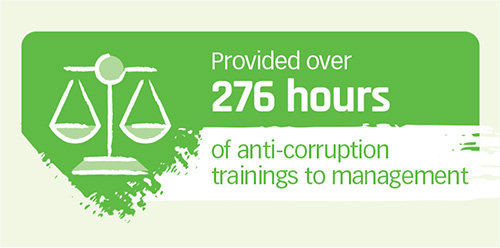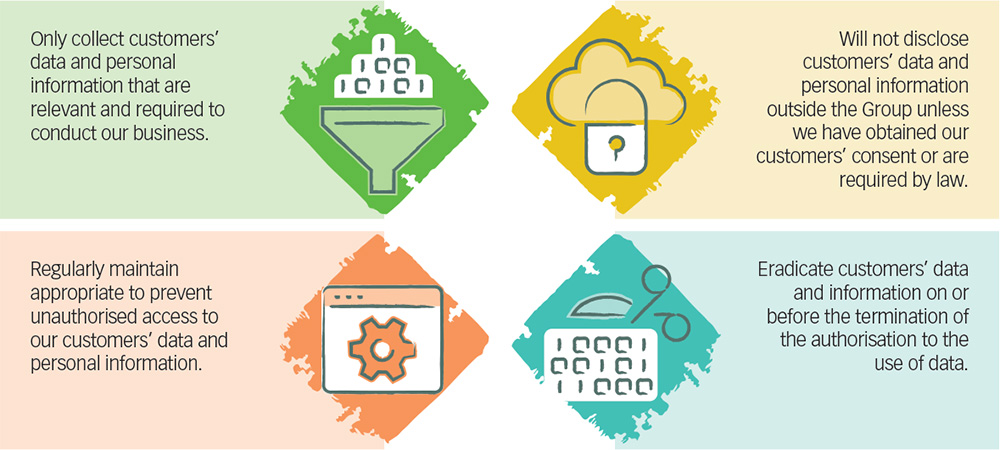 The materiality assessment reflected that social and product-related issues were comparatively of greater significance than environmental issues. Out of the 20 issues shortlisted, stakeholders are most concerned about the six issues of product quality and safety, labor rights, employment, occupational health and safety, employee training and development, and product innovation. Related disclosures are made in this Report to respond to the concerns of the stakeholders.
Despite the results, we recognize the growing concern regarding the environmental impact of the sportswear industry and intend to continuously enhance the transparency of our performance in this area.