Sustainability
Social Responsibility
Advocating Healthy Lifestyles
Over the years, we have continued to adopt a two-pronged marketing strategy that consists of marathon and running event sponsorships as well as celebrity endorsements, combining sports with entertainment to uplift our brand image and promote a healthy lifestyle.
Marathon Sponsorships
Marathon events around the world faced severe disruptions from the COVID-19 pandemic. However, we devised an alternative way to sponsor running events without bringing large numbers of people into close proximity. Following the Xiamen Marathon held in January 2020, we sponsored several virtual races during the year. Participants who signed up for virtual races online used various running apps to track their performance, and they could design their courses themselves, either indoor or outdoor.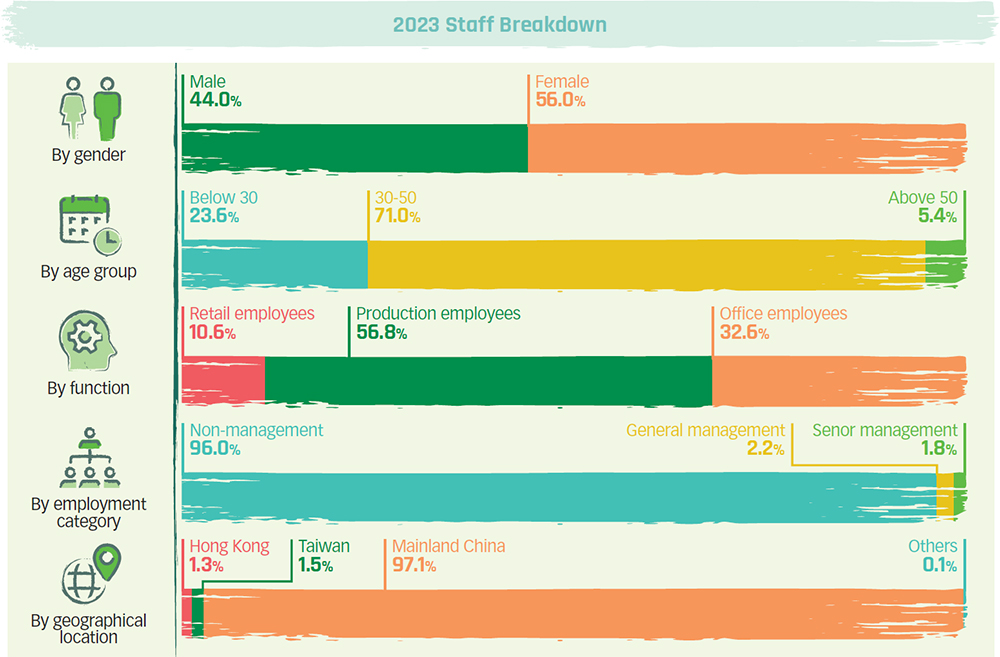 Although restrictions on outdoor recreation were in place in the first half of 2020 due to the pandemic, physical marathons and road races gradually resumed in the second half of the year. The disruption faced by marathon events did not hinder our determination to sponsor large-scale marathons and races and promote public health. During the year, we sponsored 12 physical marathons and nine virtual races in Mainland China that attracted over 1,500,000 participants.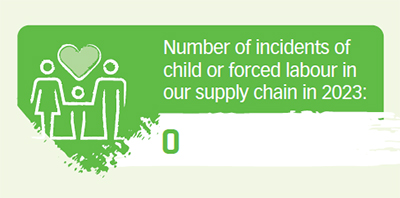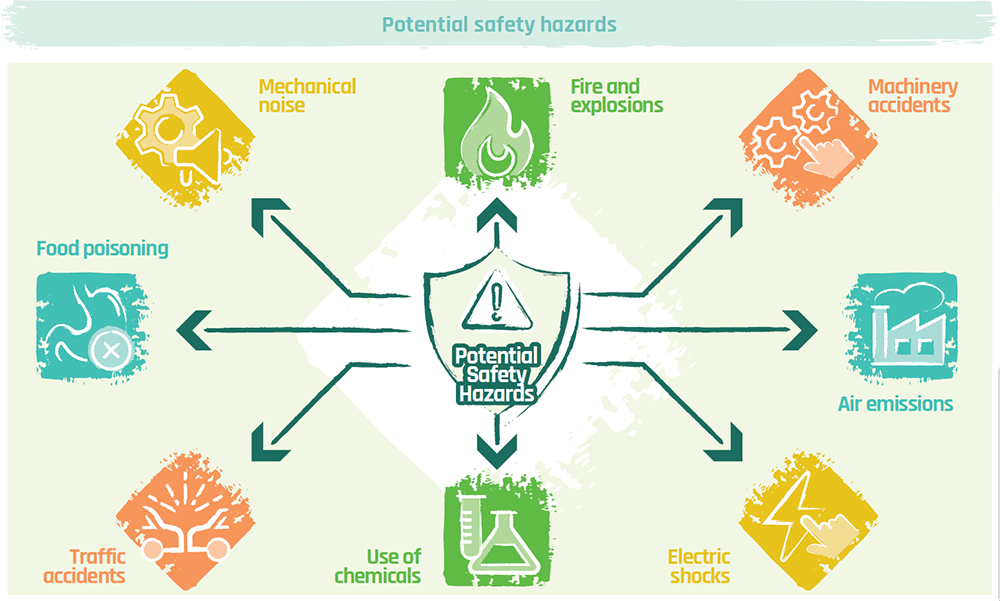 Appreciating Chinese Culture — "Xtep x Shaolin (少林)" Collection
We took our existing partnership with Shaolin Temple to the next level with the debut of our "Xtep x Shaolin" collection at Shanghai Fashion Week in October 2020. The collection, which displayed the traditional and ancient elements of Shaolin martial arts in a modern way, received widespread attention at the fashion show. As the first sportswear brand to cooperate with Shaolin Temple, we will continue to tap into the "China chic" trend by developing products that showcase beautiful elements of Chinese culture and fashion.

Promoting Street Dancing
We collaborated with street dancers to promote our "Street" series to young people through the new "Tebufu 3.0" marketing campaign. The campaign, which symbolizes boldness and perseverance, strategically increased our appeal to younger consumers. Additionally, we continued to serve as the official designated apparel sponsor of "Boys and Girls Run Forward", a popular variety show in Mainland China.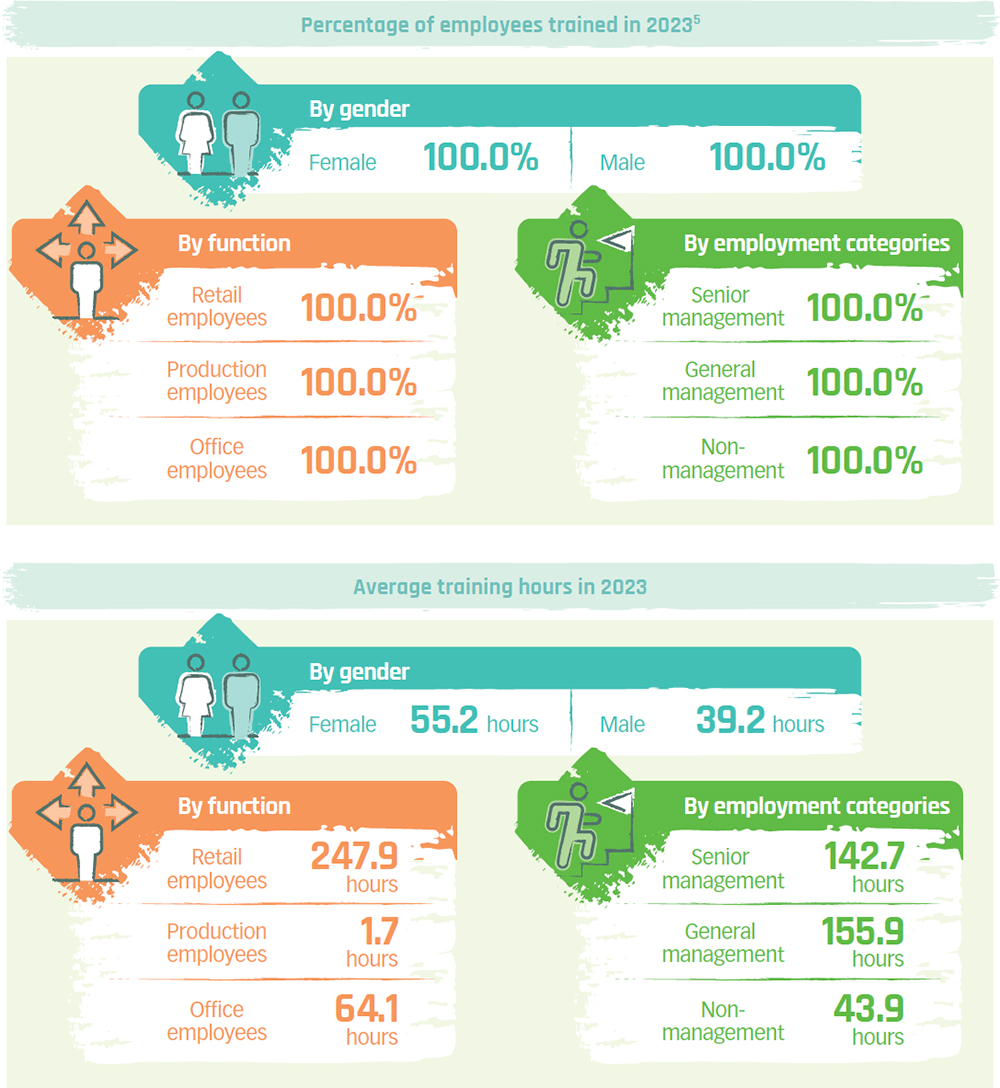 Community Investment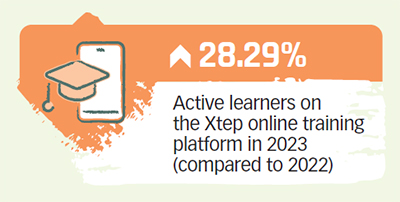 As a committed corporate citizen, we believe in supporting people in need and building a better community together. To achieve these goals, we continuously engage with communities, collaborate with local charitable organizations, and encourage our staff to participate in volunteer activities.
In recent years, we have worked closely with the China Next Generation Education Foundation to donate sportswear gear to students at schools in Shandong, Sichuan, Guizhou, Yunnan, Inner Mongolia, Ningxia and Qinghai provinces. Going forward, Xtep will seek to improve the quality and coverage of its charitable activities, adopt new formats and enrich the content of its activities to allow young people living in poverty to not only experience sports, but also enjoy sports.

Xtep's Chairman, Mr. Ding Shui Po, was listed on the 2020 Forbes China Philanthropy List
In July 2020, Xtep's Chairman, Mr. Ding Shui Po, was listed on the 2020 Forbes China Philanthropy List for the second consecutive year. In 2011, Mr. Ding established the "Ding Family Foundation" in his hometown of Jinjiang City. In 2020, Mr. Ding donated to the 18th ISF (International School Sport Federation) Gymnasiade (School Summer Games) in Jinjiang to support the construction of venues and facilities, and the infrastructure development of Jinjiang No. 1 Middle School.
Teaming Up with Jeremy Lin
Xtep teamed up with Jeremy Lin, the Group's spokesperson and charity ambassador, to launch a charity project in the 2019–2020 season. For every three-pointer Lin shot in the CBA games, Xtep donated RMB 3,000 worth of sportswear products to Dandelion School in Beijing, a non-profit school for children from low-income migrant families. The collaboration with Lin helped raise our brand affinity and demonstrated our social responsibility efforts.
Providing Support to Medical Professionals during the COVID-19 Outbreak
In 2020, the COVID-19 pandemic spread around the world. In China, Hubei province was most affected by the outbreak.
Xtep donated RMB 20 million worth of supplies, including nearly 60,000 instant-drying clothes, jackets, and sports shoes to nearly 30,000 medical professionals who were working on the front line. In the cold weather, the winter outfits helped keep the medical professionals warm, and the breathable clothing alleviated the discomfort of excessive sweating due to the thick layers of protective gears.