Sustainability
Social Responsibility
Advocating a Healthy Lifestyle
To raise public awareness and support the community in pursuing an active, happy and healthy life style, apart from providing them with the best product possible, we also place extensive focus on cultivating a positive atmosphere within the community in engaging sports events. We believe, as a corporate citizen and as a leader in the local sports industry, we are also responsible in advocating participation in sports, by providing them with some of the necessary resources and opportunities.
Throughout the years, we have been promoting participation in running and other mass sports events, some with low entry requirements to get people involved despite their differences in experiences. We also devoted much of our resources in supporting the development of the sports industry in China. We believe an active, happy and healthy lifestyle should be affordable to everyone.
Running
Distinguishing ourselves from our domestic peers, Xtep identifies uniquely with running. This Year, we continued to be the sportswear sponsor of the highest number of marathons in China for the fourth consecutive year with a total of 42 major marathons and running events in 2018. 31 of them were major marathons, coupled with 10 "Xtep Penguin Runs" in cooperation with Tencent and a "Xtep 321 Running Festival". The number of total participants reached around 700,000. Similar to last year, we were also the official partner of "Run China" recognized by the Chinese Athletic Association. Furthermore, we continued to be the title sponsor of "Xtep Penguin Run" supported by Tencent Sports.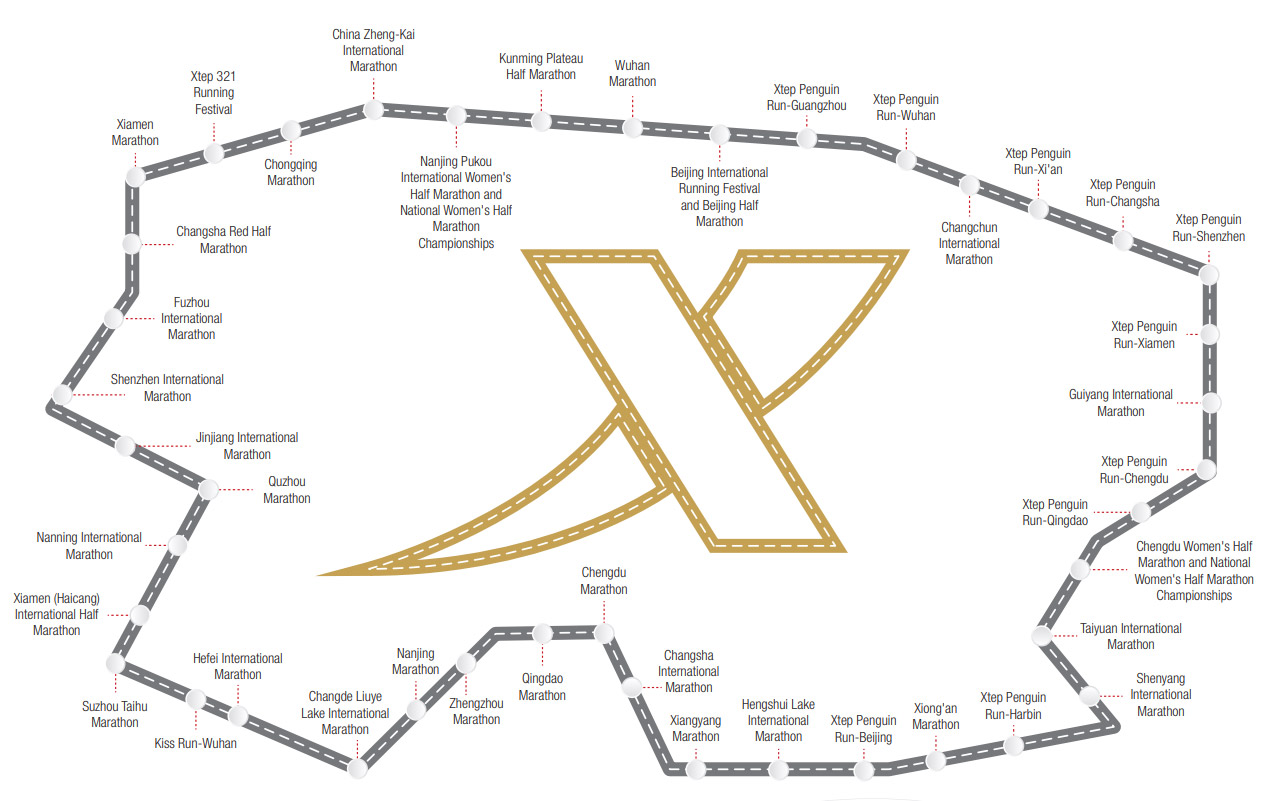 Xtep Run Club
Xtep Run Club is the largest and most active brand running group in China. Since its establishment in 2016, the Xtep Run Club has already attracted over 123,000 members with over 1,000 running events organised. The Xtep Run club provides various perks to its members, including dressing and shower rooms, adiposity and foot measurement, safety training for runners and access to activities like local social runs and marathons we sponsored. As of December 2018, we have established 6 Xtep Run Clubs located in popular running places around the country, providing a unique one-stop professional running services for runners. We will set up more of these club house facilities for our members to make running with Xtep a premium experience.
National sports events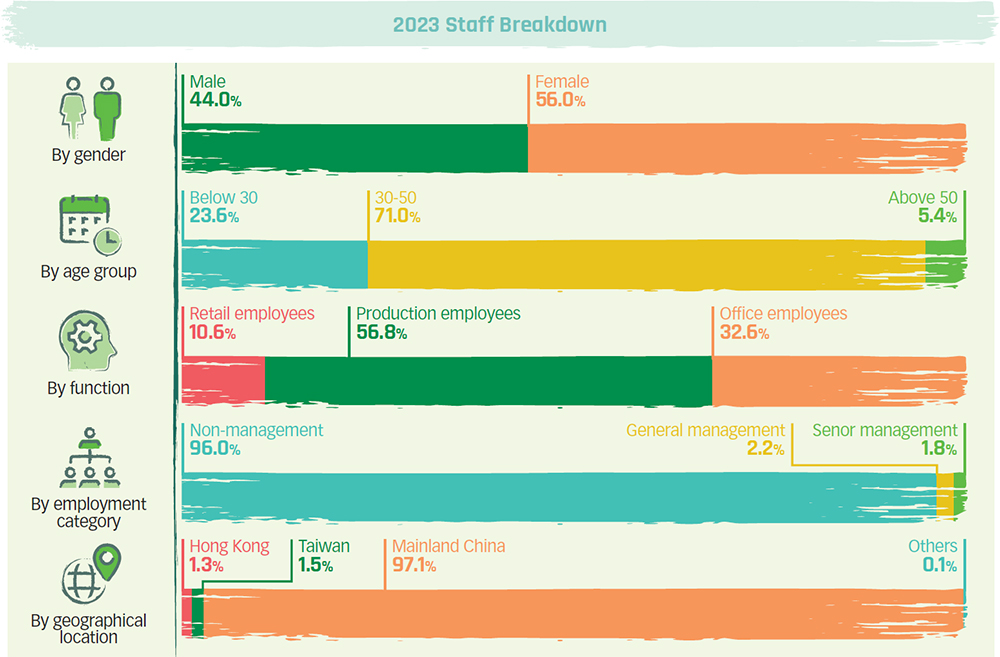 As a leading Chinese sportswear brand, we also seek to contribute to national sporting events and support our own Chinese athletes. We were the official sportswear sponsor for the Chinese delegation team to the 17th Gymnasiade held from 2–9 May 2018, and will continue to support the event in 2020. We are also the title sponsor of the Xtep National Performance, the largest physical competition in China organized by the General Administration of Sport of China. The competition fully evaluated participants' power, speed, stamina, agility, balance, coordination and flexibility. It also guided them to optimize action pattern, develop energy metabolism, choose suitable programmes according to their individual results, and eventually improved their athletic performance in an efficient, safe and scientific way. The event covered nearly 300 fitness clubs and training institutions in more than ten cities in China.
Football
Apart from running, we consider football as an integral part of our branding strategy. We currently serve the China's football youth and offer value-for-money football related products to students ranging from primary schools to colleges and universities. We will continue to sponsor youth football competitions to contribute to its development in China. For instances, we have been sponsoring the ZSFL Xtep League since 2010. Through the sponsorship, the Group hopes to support the PRC government's vision in promoting football as another national sport in China, especially amongst the young generation.
Charity

We believe that as a socially responsible corporate, it is essential to give back to the society. During the Year, we continued to engage in social and charitable activities across China, with particular focuses on elderly care, youth education and poverty alleviation. For instances, we worked with Quanzhou Charity Association and donated approximately RMB9.1 million to elderlies; supported China Foundation for Poverty Alleviation with over RMB8.5 million worth of supplies for emergency relieves; and continued to support the Caring Project – Love Launch of the China Next Generation Education Foundation by donating over RMB23.0 million worth of supplies.
In total, the charitable donations made by the Group during the year ended 31 December 2018 amounted to approximately RMB42.6 million.